Keynote Speakers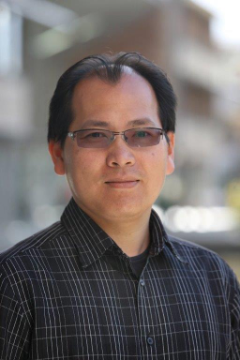 Professor Dr. Kim Hua Tan (陈金华)
Associate Dean for Research and Knowledge Exchange
Professor of Operations and Innovation Management
Nottingham University Business School, England
Senior Fellow (UK Higher Education Academy)
Fellow (Japan Society for the Promotion of Science)
Dr. Kim Hua Tan is a Professor of Operations and Innovation Management in the UK Nottingham University Business School. He is also Deputy Research Director of NUBS UK. Prof Tan is a Senior Fellow of HK higher Education Academy (HEA), a Fellow of JSPS (Japan Society for the Promotion of Science), and World Class Professorship at Institute Technology Sepuluh (ITS) of Surabaya. Prior to this, he was a Research Fellow and Teaching Assistant at Centre for Strategy and Performance, University of Cambridge. Professor Tan spent many years in industry, holding various executive positions before joining academia in 1999. His current research interests are accelerated innovation, lean management, operations strategy, sustainable operations, and supply chain management. He has spoken on these subjects across the globe, including China, Taiwan, Japan, Latin America, Europe, and other locales. Professor Tan has consulted many Fortune 500 companies and appointed as Our Common Future Fellow by the Volkswagen Foundation in 2009.
He has been the Principal Investigator for various grants from EPSRC, ESRC, DTI, UK Royal Society, Japan Society for the Promotion of Science (JSPS), EU-TEMPUS, China National Natural Science Foundation (NSFC), Daiwa Anglo-Japanese Foundation, Emerald Research Fund, etc. Prof Tan also Co-I a Newton Advanced Fellowship (2017-2020) grant with Dr. Wong at USM.
Professor Tan has published various books including 'Winning Decisions: Translating Business Strategy into Action Plans,' and more than 120 high impact articles in academic journals. Last month, he won the prestigious ICOSCM 2020 and 2021 Best and Outstanding Paper Award, where competing papers were assessed by panels comprises editor in chiefs of JOM, MS, IJOPM, POM, IMDS, and JSCM.
Dr Darian Low Eng Swee
Malaysia FAF Advisory Board Member
Subway Malaysia Managing
Director Sullevon Food & Beverages Sdn Bhd
Sullevon F&B (SAB) Sdn Bhd
Fresh Breaven Sdn Bhd
Dr Darian Low Eng Swee is a self-made entrepreneur. He is the Subway Malaysia FAF Advisory Board Member and personally owned 8 Subway restaurants across the historical city of Melaka. He is one of the Malaysia Franchise Awards Finalist under the category of Emerging International Franchisee of the year in 2016. Darian also served as an Industrial Advisor for the MMU Faculty of Business since 2021. He held various senior management position in the multinational corporation prior venturing into the business world. Darian earned his PhD from Asia e University, where he was the recipient of the MyBrain15 (MyPhD) Scholarship awarded by the Ministry of Education Malaysia, a MBA from the University of the Sunshine Coast Australia and a Bachelor of Communication from Universiti Sains Malaysia.